October has been a bit crazy.    I am just back from UK (see blog post below) but on October 12, I was part of an event from the always inspiring and newly reborn DIY DAYS, now LEARN DO SHARE, organized by Lance Weiler and The Hub, Civic Innovation Lab.   Below is a photo taken during the presentation by BUKE, the Youth Design team working on designing a bike future for LA.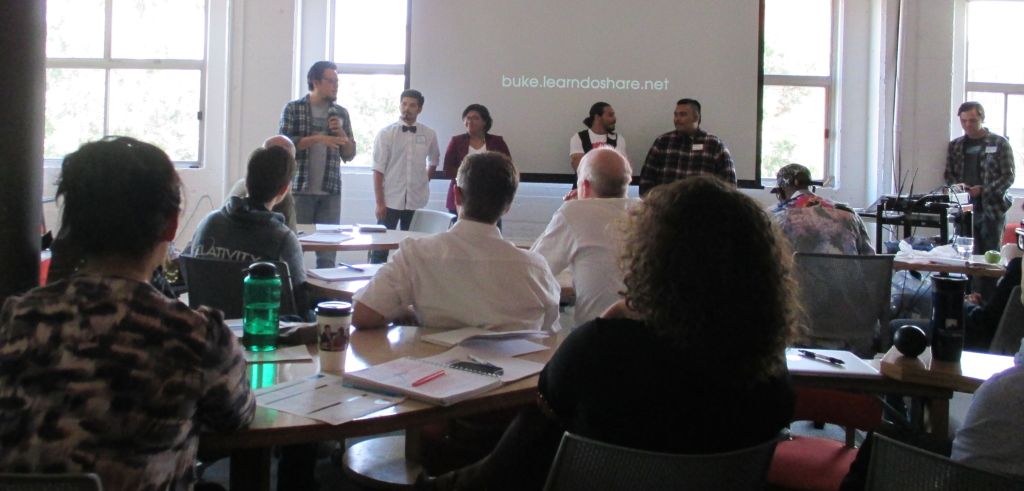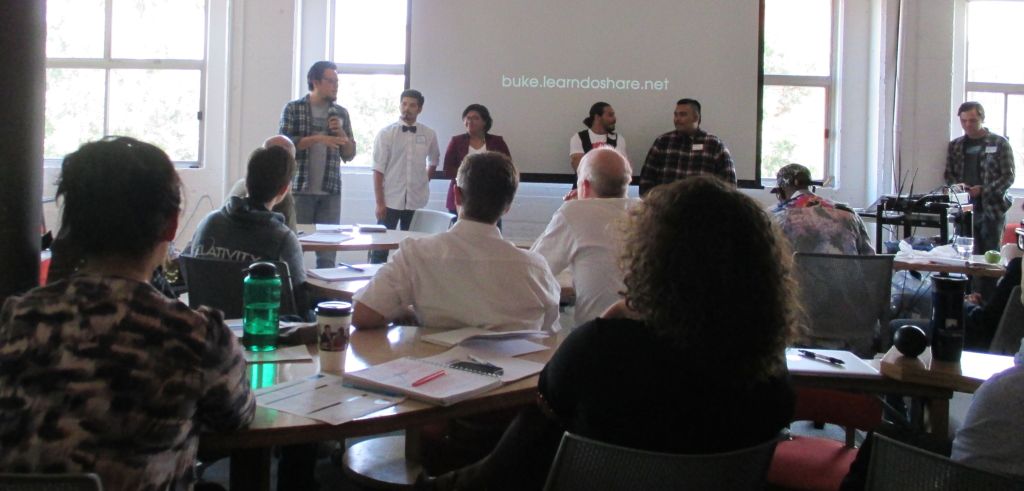 I presented with my colleague at USC, Michael Bodie, who has been developing the concept of an immersive social change space, which he has called: the 360° docu-narrative.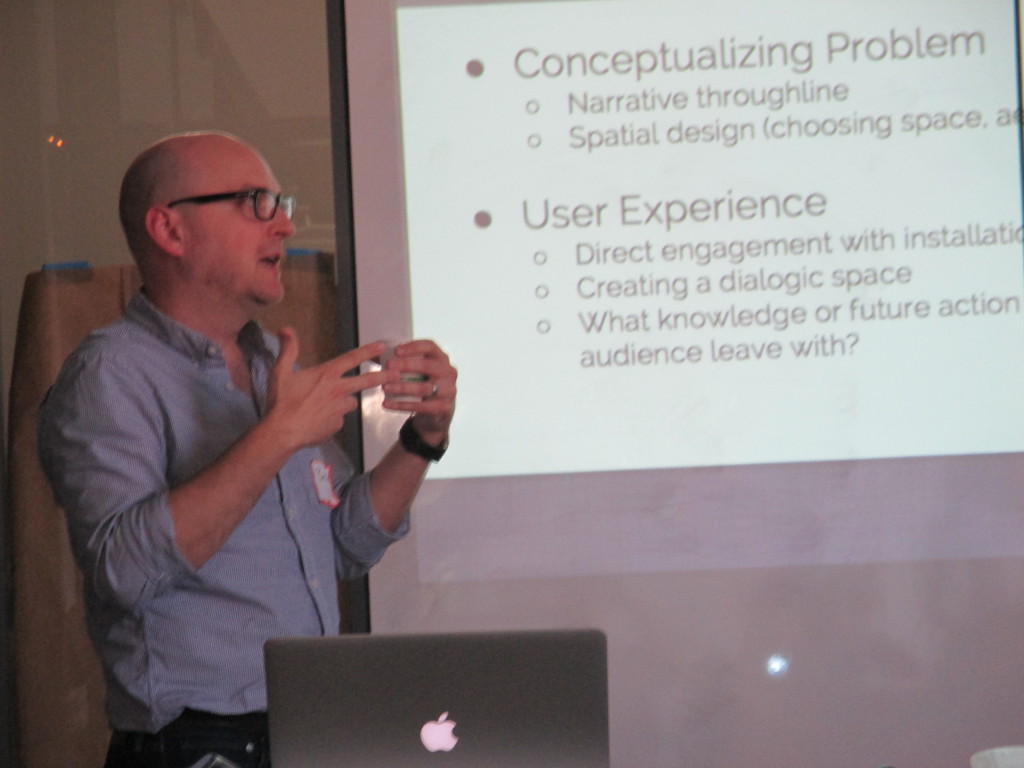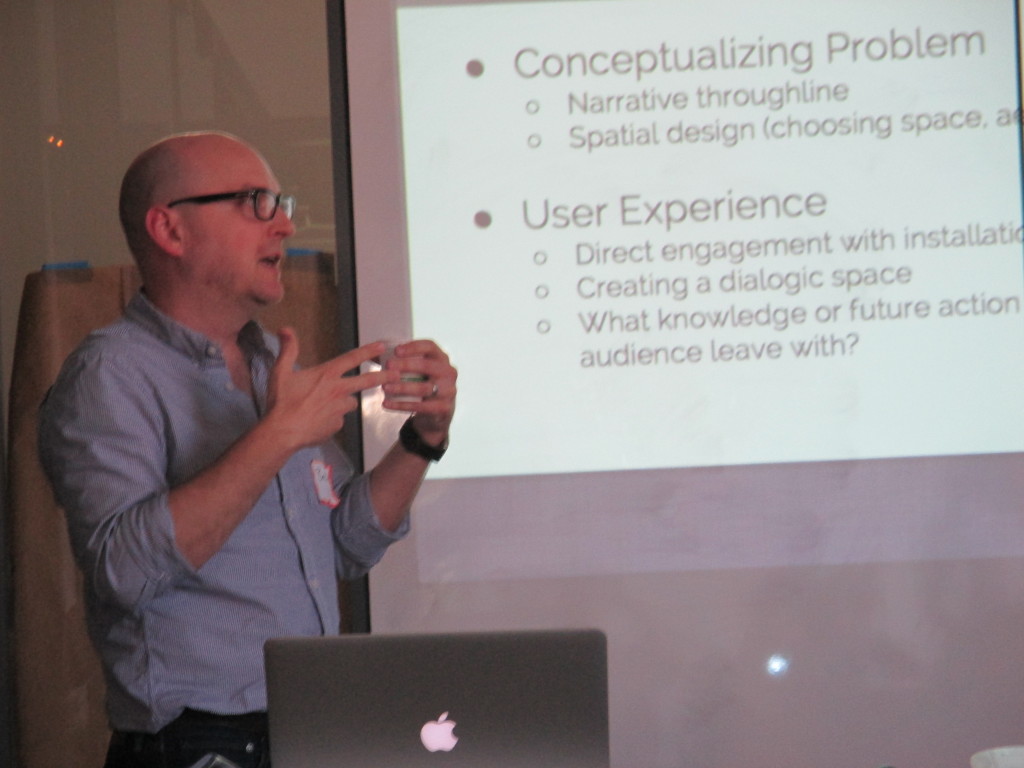 Since Bodie and I both work in reconfigurations and experimentations in the area of  non-fictional narratives, we thought it might be interesting to do a workshop on this topic.  We had some great participants in the session, who brought a lot of energy to the event and some great ideas for how they would design their own 360º docu-narrative around the issue of South Los Angeles Gentrification.  The groups only had 20 minutes but came up with some great ideas on how to foster dialogue and connection across diverse community interests.   At the very end of this post you will find our slideshare presentation for the event.